An irregular column about wrestling, done in threes. For reasons.
This weekend was Summerslam NXT Takeover: Brooklyn IV weekend and boy howdy do those folks know how to put together a show. I love it when Takeovers roll around, because it reminds me how great the WWE product can be when the people who make it are hungry and thoughtful. The hardest part is going to be sticking to just three points, but rules is rules.
1. Undisputed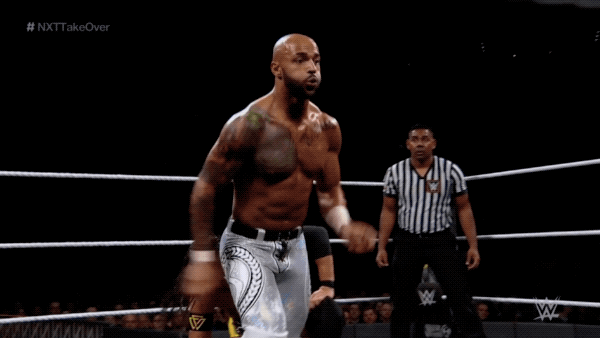 Look at that sequence of beauty. Adam Cole superkicks Ricochet right in the damn neck and then muppet arms his way into another move. It's almost as though Cole's brain knows he needs to capitalize and his body isn't ready yet, so it forces his limbs to flop towards his downed foe.
It's stuff like this, and the kind of wrestling Kyle O'Reilly and Roderick Strong pulled off in the first match of the night that make the crowds at these shows cheer uproariously for these dickbag heels. They're cocky jerks, but their talent backs up their claims. They aren't just pulling off insane moves, but they follow it up with ring work that accentuates the points they're trying to hit.
2. ECDream
The biggest surprise for me? The fact that the Velveteen Dream / EC3 match was my least favourite of the night.
Both of these guys are my dudes. Dream has been pitch perfect as a character ever since feuding with Alister Black late last year, and I've recently discovered the joys of EC3 through his early WWE run as Derrick Bateman, where he's being a big goof with Daniel Bryan, and putting on matches for "chicks, and America". Anyway. I was hyped for this, and… well, they put on a great match, but they were against a stacked card and lacked a belt to fight for. Still a great match, but something had to run a touch cooler during this hot-as-hell program.

3. Callbacks
Every single match on this card featured call backs to previous encounters, building upon existing history instead of spamming moves for no good reason. My favourite had to be in the Kairi Sane / Shayna Baszler match, where both had each other's big moves scouted out, contributing to the best ending of an NXT Women's Title match in years.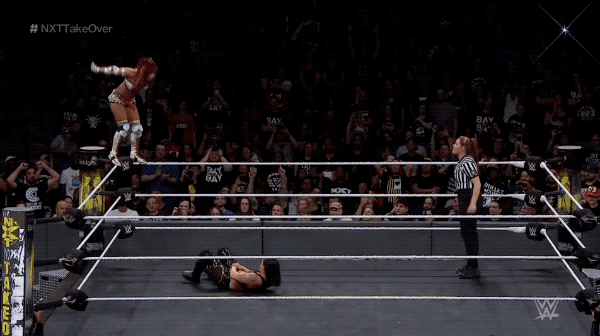 Baszler has Sane's elbow scouted after eating two others earlier and locks in her clutch… but Sane knows it is coming and uses the momentum Shayna tries using to further brutalize against her for the pin. Stunning, surprising and earned.
All of that, and not a word about Gargano and Ciampa's latest classic. That match… heck all of their matches deserve pieces of their own. Maybe that'll happen. One day.
(Visited 16 times, 1 visits today)