(In advance of a longer article over at Comics Beat.)
In October, DC's current best selling title (Batman) will be starting a new story arc. What can you tell us about the story, DC?
"From the superstar creative team that brought you a new start to the Caped Crusader comes the story that could end him."
Hmm. Okay, sounds… well, sounds like every superhero story out there, but we're at the first sentence. Surely you've got a good hook coming down the line.
"Be there in October for the biggest, deadliest and most epic story yet from writer Scott Snyder and artist Greg Capullo – 'Batman: Endgame' begins here!"
…um… right. Cool. That's it? Wait, surely the cover has more information… or at least a cool tease…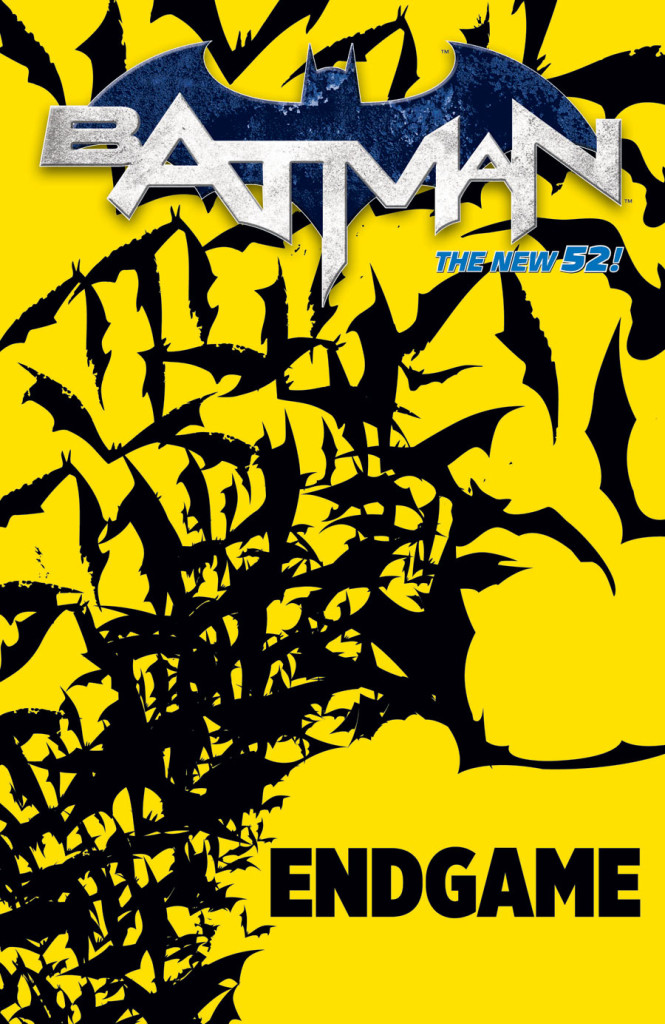 Huh.
Okay, yes, I get it that the new Batman arc is going to sell because… well, Batman is currently selling – but the goal should always, always be to move more copies. This solicit gives me no information to sell the book with, so I will inevitably be selling it to the customers who are currently buying Batman – which is a shame, because this will be the first opportunity to sell new readers on the book in over a year.
(And no, I'm not counting whatever ridiculousness DC's September Future's End event will bring – that issue, as with all the tie-in issues, will have little if not nothing to do with the ongoing story lines within Batman. So.)
I get that it's Batman, and I get that you're going to move copies, but that shouldn't be an excuse to be lazy. This book could be doing even better with the right marketing. Someone please make this happen.