On some weeks (here's hoping most weeks) Brandon goes through everything that came in at Variant Edition and pulls out his picks for great introductory reads. Your milage may vary.
01. OCTAVIA BUTLER'S KINDRED GN (Abrams Comicarts)
by Octavia Butler, Damian Duffy & John Jennings
This classic sci-fi novel is adapted into a beautiful graphic novel. A couple of notes: I have yet to read the original novel, and I'm only halfway through this book, but if you do a quick search, you'll be able to find unending articles about this book's importance to the world of pop culture. From my experience so far (as though that particularly matters) there's good reason for this. Whether you're a fan of the original novel, or want to experience a particularly powerful and poignant piece of fiction, give this book a read.
(I'll be sure to give my full thoughts on the book later. Stay tuned.)
02. GRAVE LILIES #1 (Z2 Comics)
by Cullen Bunn & George Kambadais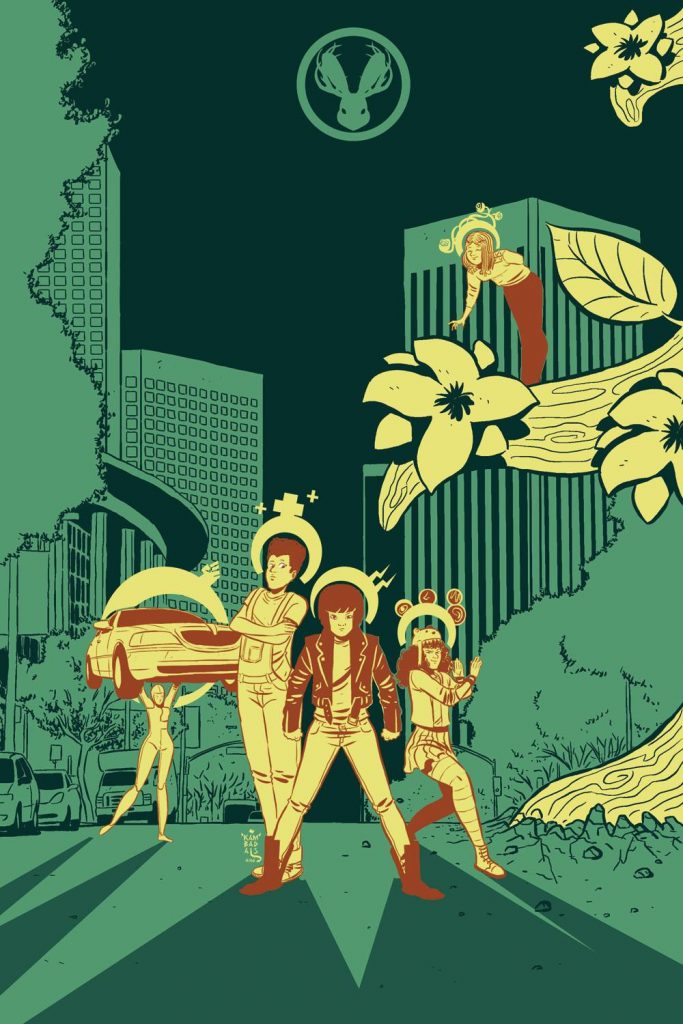 Cullen Bunn is one of the most prolific writers in the industry today, and for good reason. He's one of the best, especially when it comes to creator owned content, which brings us to Grave Lilies. Along with co-creator George Kambadais, Bunn tells the story for four young women who are awoken to discover they don't know where they are, what powers they have, and why they are being hunted. The first issue sets up an intriguing plot that will be very interesting to see play out. Keep in mind: this series comes out from Z2 Comics, a great small publisher – but as it comes from a small publisher, many stores will not stock this book, or if they do, will need to know if you're interested in continuing with the series, as orders from smaller companies are difficult to adjust orders for.
03. DETECTIVE COMICS #948 (DC Comics)
By James Tynion IV, Marguerite Bennett, Ben Oliver & Marilyn Patrizio w/ Dave Wielgosz, Chris Conroy & Mark Doyle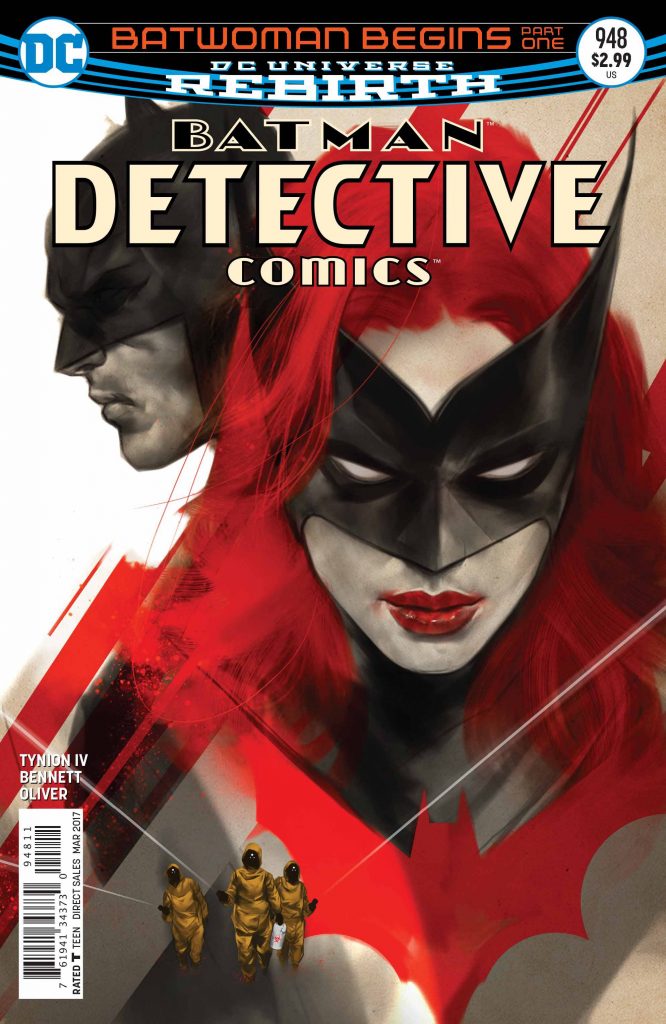 Batwoman Begins here in the highly anticipated prologue to her own ongoing series. This story welcomes Batwoman writer Marguerite Bennett to the creative team to help set up the new series, and introduce a great new character to Gotham. As is typical with Batwoman stories, the art is gorgeous, with Ben Oliver turning in some of the best work of his career as the story pulls on some threads from previous Detective stories to kick off something exciting and new.
04. UNBEATABLE SQUIRREL GIRL #16 (Marvel Comics)
By Ryan North, Will Murray, Erica Henderson, Rico Renzi & Travis Lanham w/ Charles Beecham and Wil Moss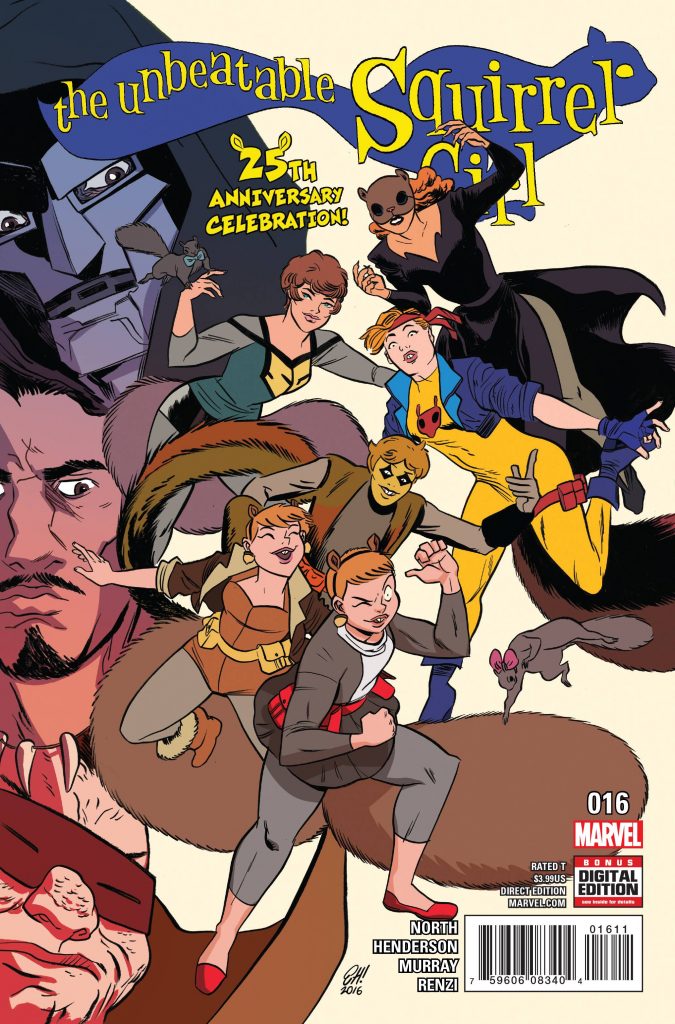 It's Squirrel Girl's 15th Anniversary, and Marvel has put together an amazing issue to celebrate the occasion. Not only do you get an amazing new story from the usual creative team, but Squirrel Girl co-creator Will Murray swings by for a sequence, with a cameo from Steve Ditko. Also, the story itself is a great one-off story that runs through various eras of Doreen's life. Heartfelt and kind, like all issues of Squirrel Girl, this is a book to check out if you're looking for a pick me up, or if you've always wanted a good spot to check the book out.
05. JUSTICE LEAGUE / POWER RANGERS #1 (DC Comics / Boom! Studios)
By Tom Taylor, Stephen Byrne & Deron Bennett w/ Kristy Quinn and Dafna Pleban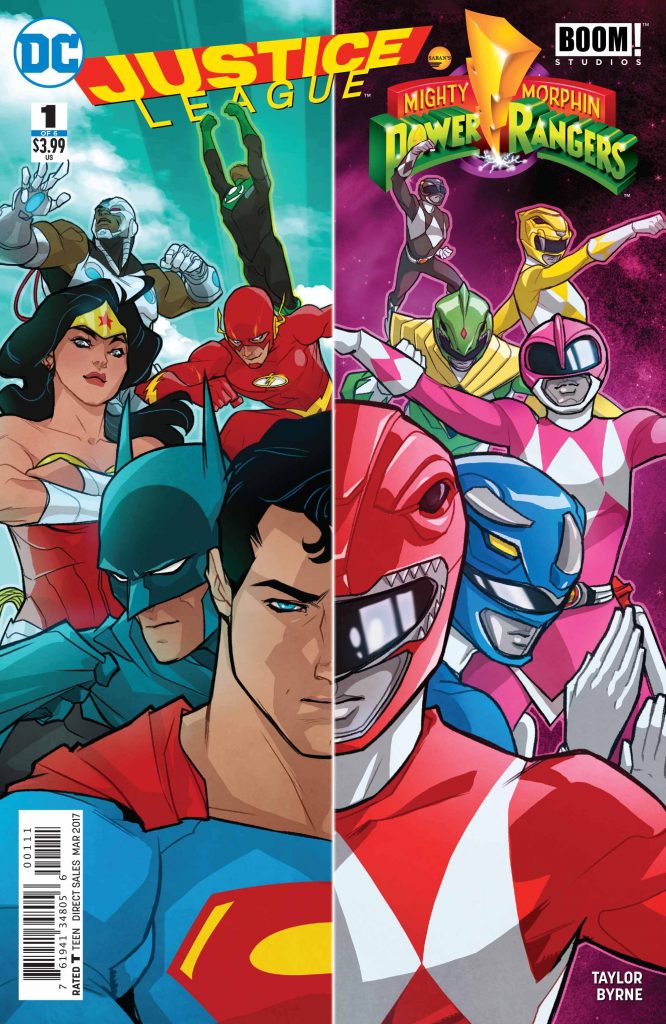 In full on insane news, this series exists, and it's a ton of fun. The story begins in the Power Rangers' world as things suddenly and swiftly go awry, bringing in… Batman? Wait, what? Yeah. So this is bonkers, but in the best ways possible. If the team-up intrigues you in any way, I highly suggest you try the book.
For a complete list of what's out this week, you can check out our shop's weekly Incoming post where we list everything that we're getting.