I'm making this list because… last year was really, really hard. I think it was hard for most people – and I wanted to share the comics that helped me push through all of the muck in 2016.
These are some books that allowed me find some power within myself.
MOCKINGBIRD (Marvel)
by Chelsea Cain, Kate Niemczyk & Various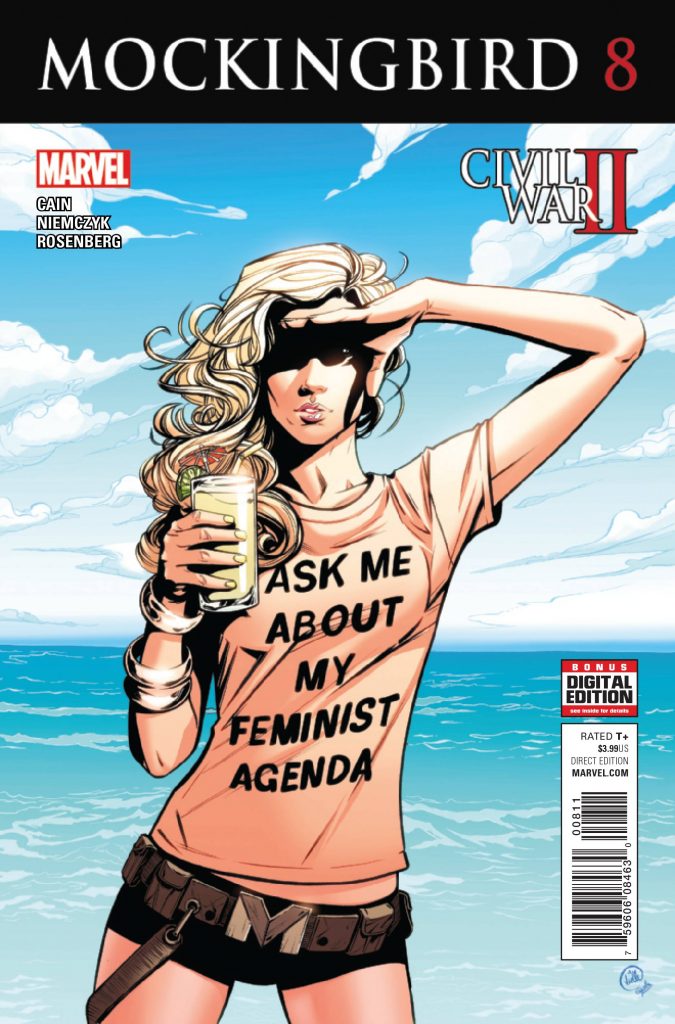 Elevator Pitch: Bobbi Morse is living her own life, and men try to ruin it. Something something corgis something something Bobbi saves the queen.
Recommended Because: It's a book that emphatically states that women can and should be the stars of their own story. Bobbi is in charge of her life and makes her own story, and the comic's reality often reflects that. Also there are so many corgis.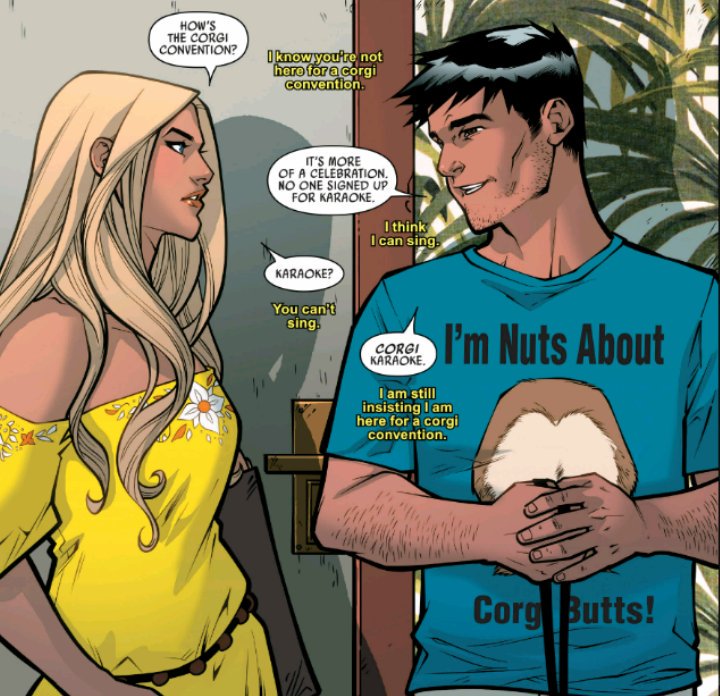 ---
FAITH (Valiant)
by Jody Houser, Francis Portela, Marguerite Sauvage & More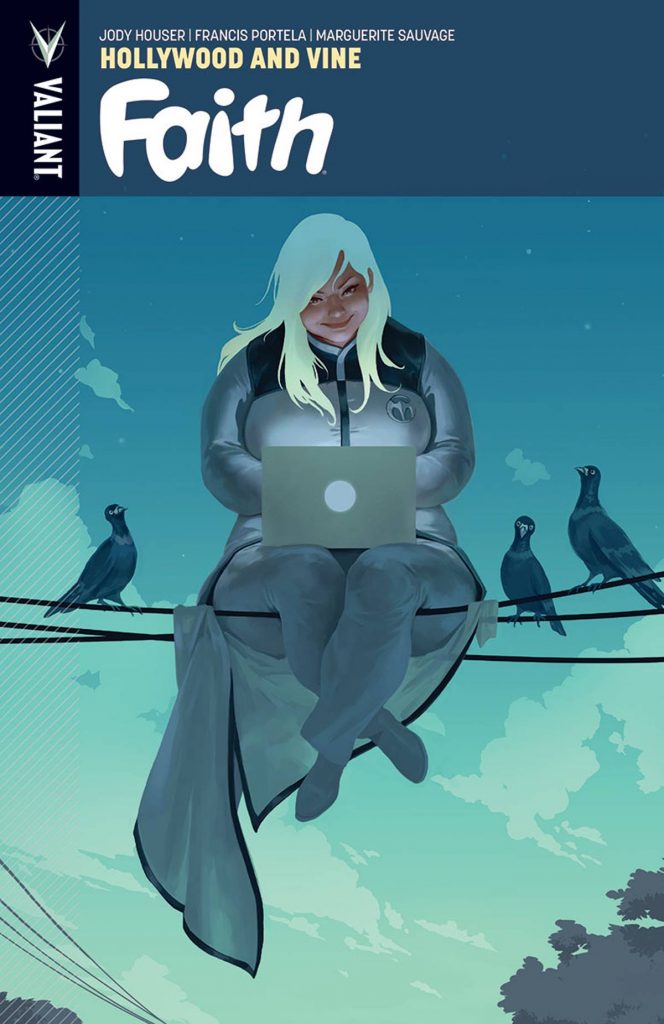 Elevator Pitch: Nerdy blogger who can fly, saves puppies and fights for the greater good.
Recommended Because: Faith is a superhero that's like me and a lot of my friends – and while she's not all powerful, she still tries her very best – an important lesson to remember.
---
PRINCELESS: RAVEN – THE PIRATE PRINCESS (Action Lab)
by Jeremy Whitley, Rosy Higgins & Ted Brandt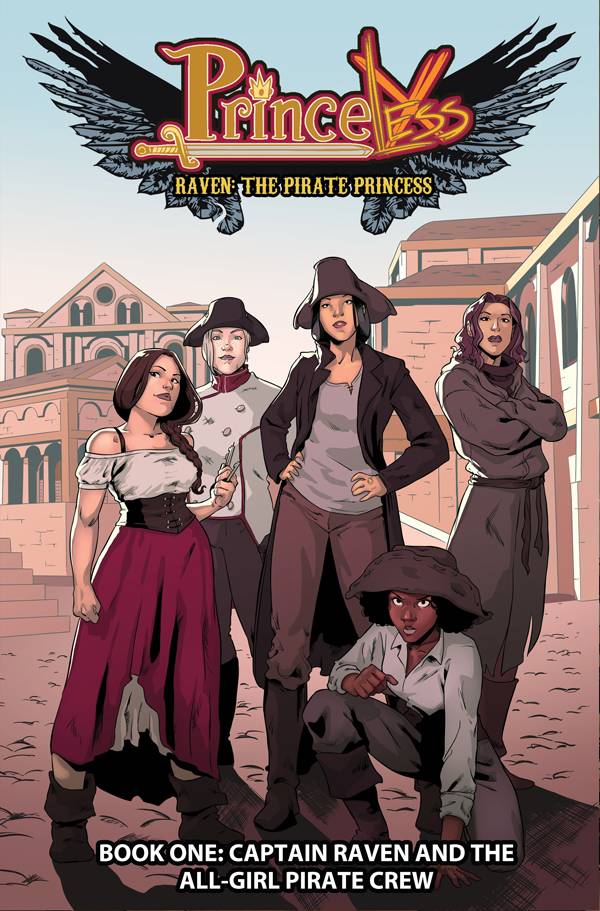 Elevator Pitch: Group of women create their own pirate crew and seek vengeance, while learning about each other a long the way.
Recommended Because: It features a group of women who fight for what they believe in within a world that tells them they shouldn't. Very empowering.

---
GIANT DAYS (Boom!Box)
by John Allison, Lissa Treiman, Max Sarin & More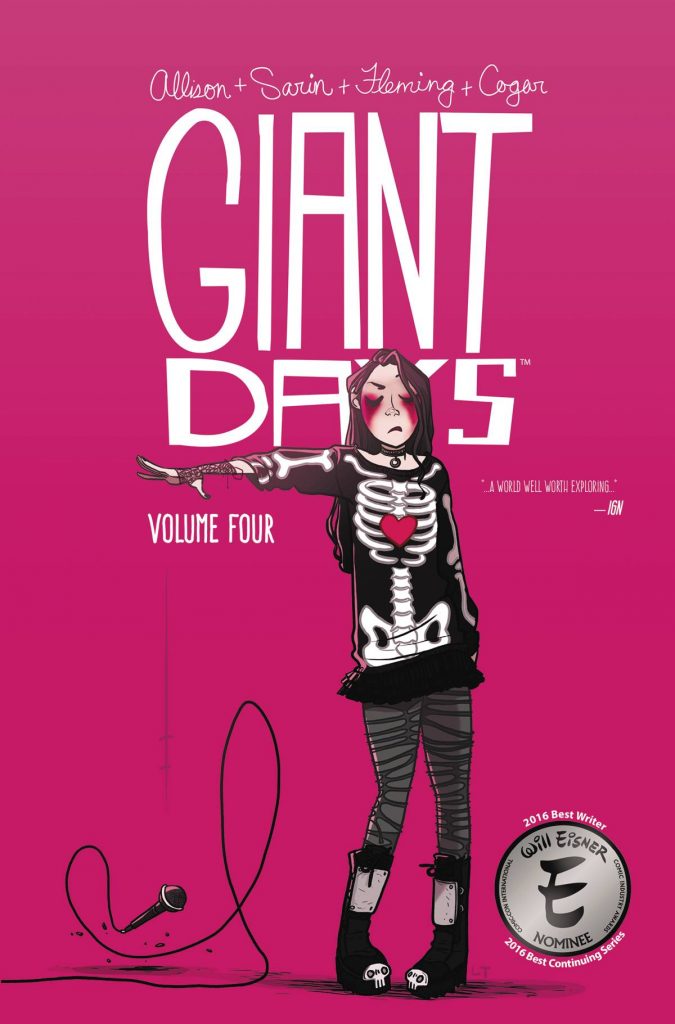 Elevator Pitch: Four women in university, living through school and boy drama, and having silly adventures together.
Recommended Because: This series provides a comforting place to live. When you're with the characters, it feels like you're visiting friends. Not only  is it the only comic that still makes me laugh out loud during every issue, it provides a good reminder to appreciate the friendships that we build into our lives.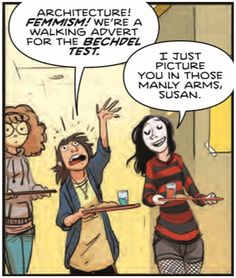 ---
GROOT (Marvel)
by Jeff Loveness and Brian Kesinger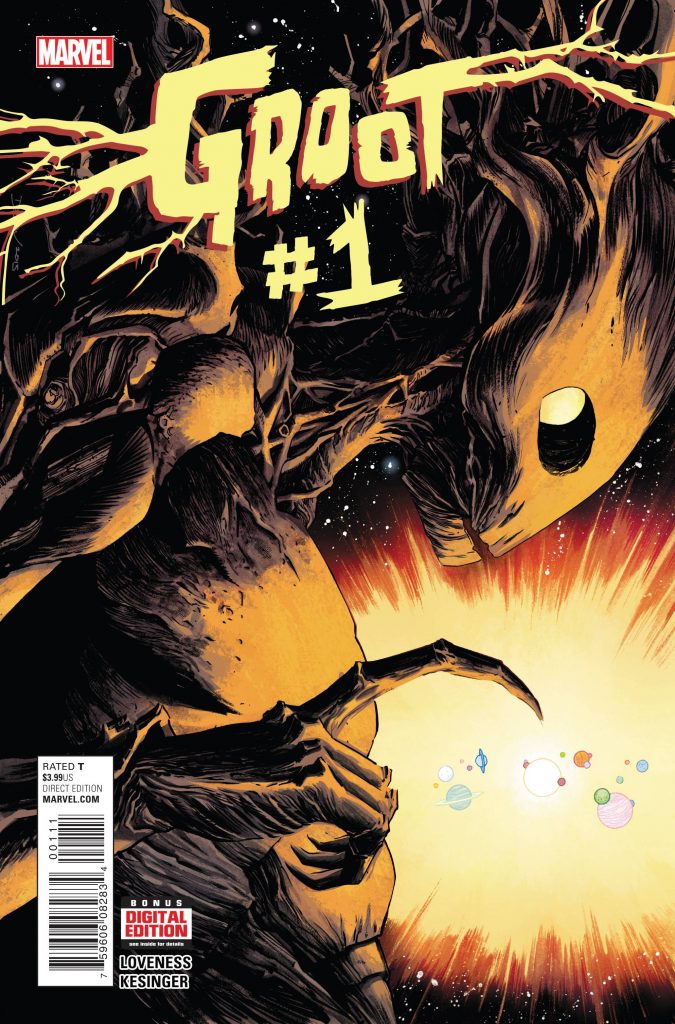 Elevator Pitch: Groot goes on a journey to find Rocket; finds a group of misfits along the way.
Recommended Because: It's relentlessly positive. The main character might not be able to talk, but he more than makes up for it through his ability to empathize. It's a story that's pure and innocent, providing a reminder of just how good we can all be.
These comics are full of hope and resilience – and they provide bravery when you think you don't have any. They helped me get through the year, and if you're looking to be uplifted, they might help you too.
Danica LeBlanc // Twitter
Submetropolitan is powered by Variant Edition Comics + Culture – Edmonton's best source for comics, used books + mindful pop culture.
Variant Edition // Website // Twitter // Facebook // Instagram
(Visited 29 times, 1 visits today)