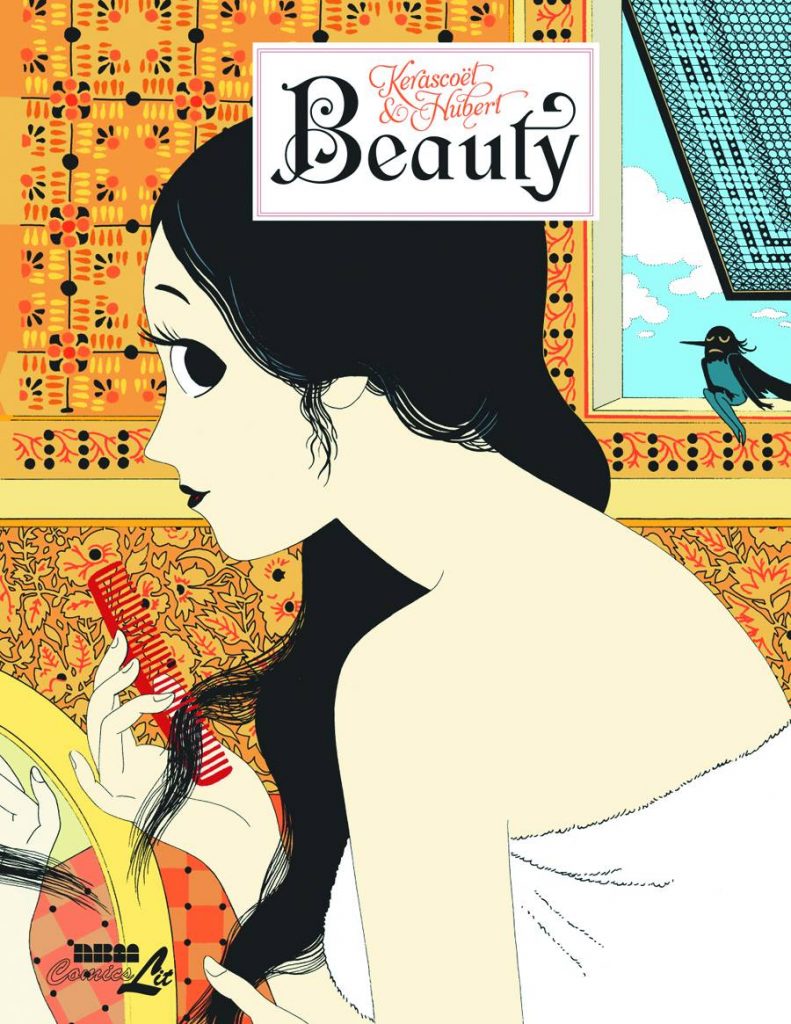 WHAT IT IS: A young woman wishes for beauty in order for her life to be better, but dudes are horrible, and so is she.
FROM THE PUBLISHER: When Coddie unintentionally delivers a fairy from the spell that held her prisoner, she does not realize how poisoned the wish is she gets in return. From repulsive and stinking of fish she becomes perceived as magnetically beautiful, which does not help her in her village. A young local lord saves her but soon it becomes apparent her destiny may be far greater.
WHY YOU SHOULD READ IT: Beauty is a dark modern fairy tale in a handsome hardcover volume. While the story features familiar light fantasy trappings, the story itself veers headfirst into a vicious cautionary tale with lush illustrations. While there are few redeeming characteristics about many of the cast, the story is compelling, taking what at first blush appears to be a more standard fairy tale and adding modern storytelling blemishes to drive the story through a few bloody curves to quite a surprising ending. Definitely not for children, unless you want them to learn some tough lessons really fast.
Brandon Schatz // Twitter // Facebook
Submetropolitan is powered by Variant Edition Comics + Culture – Edmonton's best source for comics, used books + mindful pop culture.
Variant Edition // Website // Twitter // Facebook // Instagram
(Visited 3 times, 1 visits today)