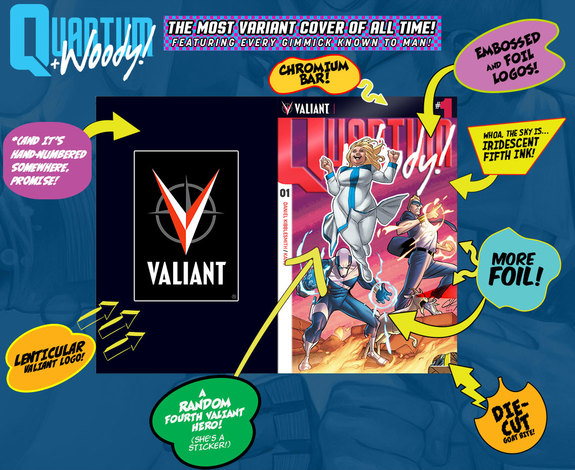 It's a funny joke right? I mean, my first thought was to laugh, but after a couple of seconds, I just got tired.
Valiant is advertising the most gimmicked variant of all time for this December, and they're asking retailers to order 250 copies of the new Quantum and Woody title to get it. And I just… no. No. You can't actually promote how ridiculous stuff like this is and then turn around and ply your very own stipulations. It's not funny, it's part of the problem.
Sell us the story. Then we'll talk.
(Visited 4 times, 1 visits today)