I'm usually a big cheerleader of minimalism. But what if it's the only realistic option?
Brandon and I have been paring down, spending less, and trying to minimize every part of our lives over the last few years. Although I still believe I can always get rid of more Stuff, I've hit the point where I have to stop. For now, anyway. Even though I have completed my student loan payments(more on that later in this post!), because I'm making very little income, it's hard to truly appreciate the moment. I've started to wonder if I need to start selling things to continue experiencing my current lifestyle. Let me tell you, that lifestyle consists of having an apartment and occasionally buying bus tickets for temp work – I'm not extravagant, even when I can afford it. I'm understandably a bit concerned about my future, but mostly worried about when the hell I can get my hair cut again. Serves me right for getting an asymmetrical cut that I need to get trimmed once a month(I love it, but probably should have waited until my income was more stable).
Think about all the minimalism tips out there. Think about all the ways to "save" money. Go thrifting instead of buying new – yes, but you're still shopping and spending money. I generally hit up the Goodwill once every season, but only if I need something specific. The Latte Factor only works if you are already spending $5 a day. That would be a luxury for me right now, and I find it wasteful even when I do have that extra cash(it's…been a while since I've had extra cash). Clothing swaps are the best and, in my opinion, the most fun way to find clothes – but it's a gamble if your friends aren't all the same size(which isn't realistic to most friend groups anyway).
While my current minimalism may be somewhat "enforced", it's not the end of the world. Even if I feel like I'm struggling, I know I'm not alone. Brandon and I are going through some tough times right now, but we're going to make it to the other side together. Things will even out, mainly because I believe they have to, after all the drama we've been put through. (Seriously 2016, why are you so awful for everyone?)
My financial goals are small. I'd like to be making enough income to start saving again. Literally any amount would be acceptable – even $5 a month. I'd like to have a bit of money socked away by October, so Brandon and I can take 2 or 3 days off for our anniversary. A vacation isn't realistic until next year(fingers crossed we have the time and money for a whole week off), so I'm keeping my expectations low. I'll say I'm going to pay off my credit card by the end of the year, but I've been putting more money on it lately, so I will simply see how close to $0 I can get. Next year, I'd like to be able to pay it off every month. But we'll get see what the next 6 months bring us, yeah?
***
Now for some good news! I PAID OFF MY STUDENT LOAN!!!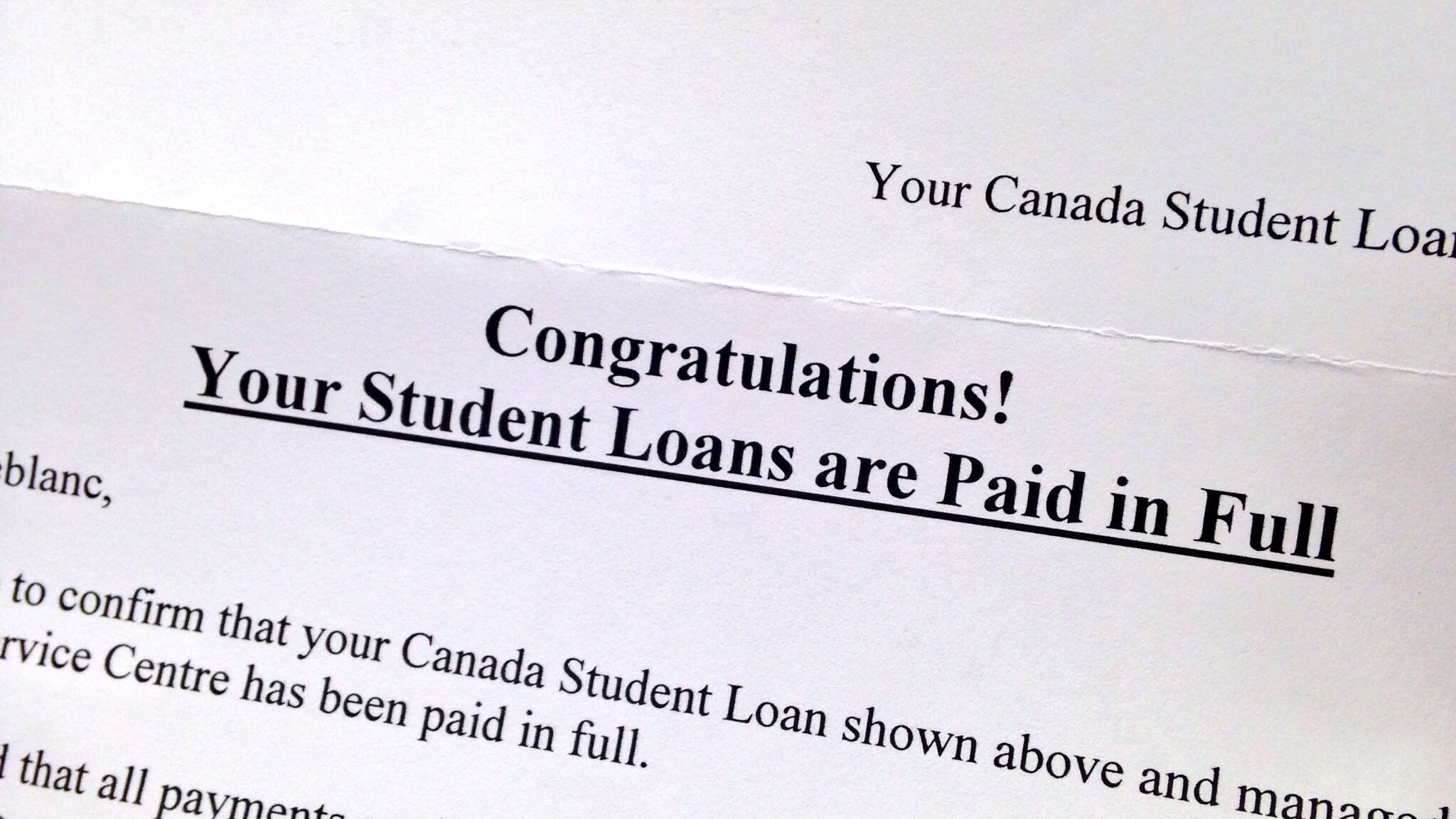 I want to thank everyone who left comments here, on Twitter, and Facebook. Writing about this kept me motivated, and I kept it a priority because of you. While I am not left with a lot of money now, it's been a huge relief to get that debt off my proverbial plate.
Here's hoping July and the last half of 2016 is better for all of us – financially and emotionally.