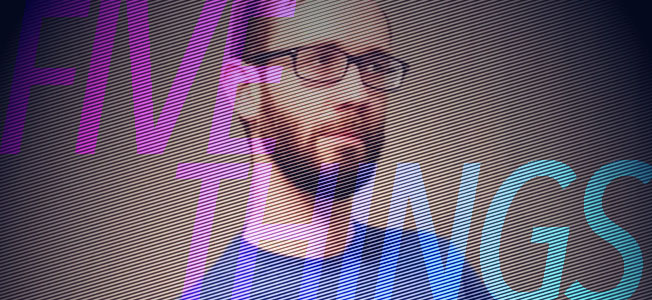 Five Things is an occasional check in on what's been and what might be. I refuse to set a regularity for it, because deadlines are for nerds and squares.
01. So it's late on Sunday night and we had a long day at the store (more on that in a bit). I'm supposed to be writing, but instead I spent the night dicking around making the logo you're seeing above. It's okay. I'm not a professional graphic designer by any stretch of the imagination, but I'd like to think I'm not the worst. Anyway, I just went to show Danica what it looked like, and she's already asleep because again, it's late af. I need to get this update done. Hi there. How are you.
02. So the shop. This weekend we hosted our fourth Community Clothing Swap and it went wonderfully. Over the past two years, Danica has built an amazing community through and for this and the results spoke for themselves, with a constant stream of people and clothes through the door. Also, I tried some things on that I shouldn't have.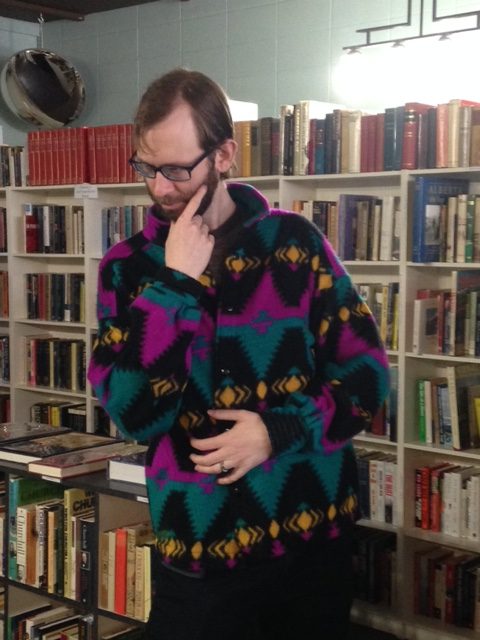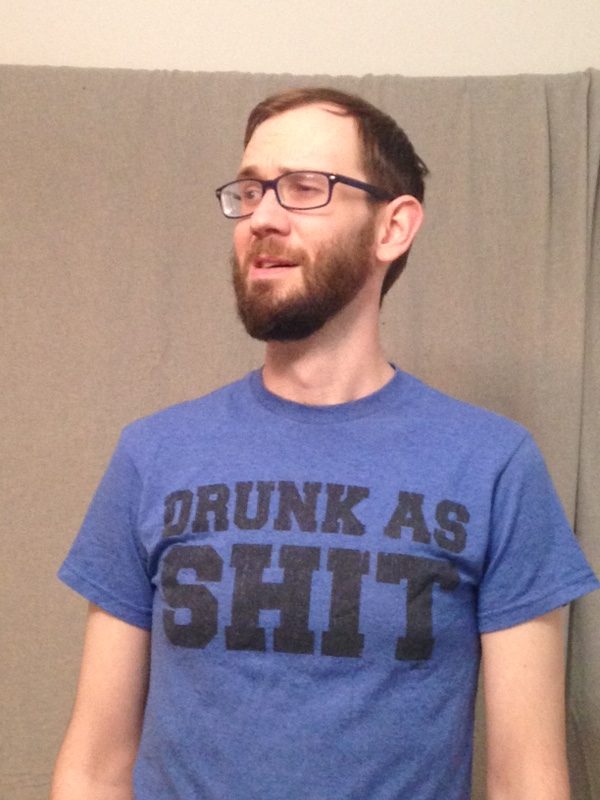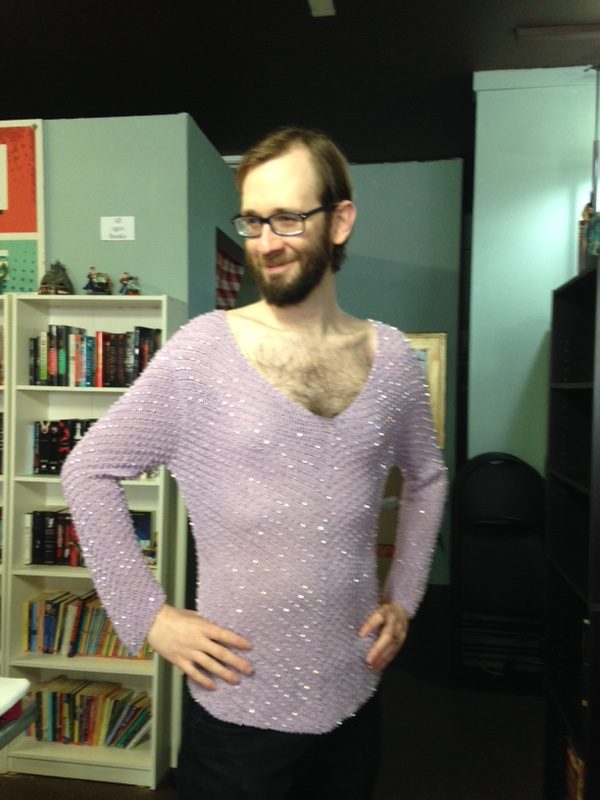 I am a huge fan of looking to my right. Also, I got a haircut.
It was a big day.
03. This weekend Marvel announced their Legacy initiative that will see many of their comics such as Amazing Spider-Man revert back to their original numbering alongside the return of a lot of "classic" elements, such as box art and the Marvel produced fanzine FOOM! 
All of this news made me want to slam my head against a wall. It appears as though a major comic company is once again attempting to move forward by walking backwards. That should end well, right? RIGHT? Definitely more thoughts on this as the week goes on.
04. This weekend was Record Store Day, and while I didn't have the time to partake myself, one of our customers and good friends went out and got this beauty for me.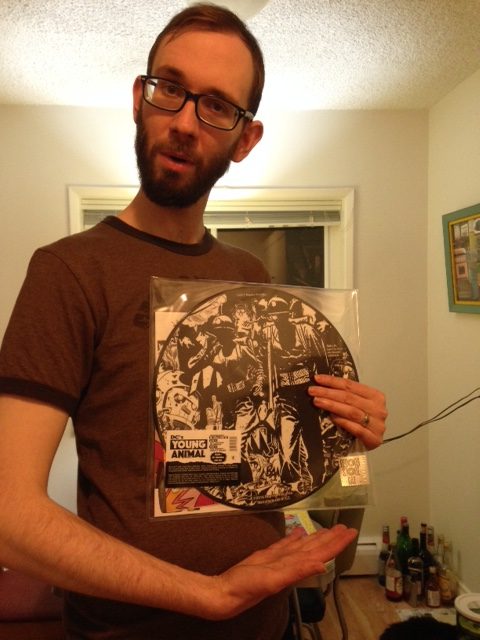 Also pictured: our liquor cabinet aka the floor and a what appears to be a cat or a spectre eating food. Here's hoping it was Jim.
Anyway, Young Animal curator Gerard Way released a vinyl record of two weird little audio bits he made for the line of comics, previously released to shops in the form of a cassette tape, because why not. It's a beautiful object, and I'm quite pleased to have it take up space in my life. This is a new sensation, because over the years, I've become quite adept at giving my darlings new homes. But this? I was showing it off this weekend, and found myself flooded with a sense of ownership, instead of stewardship. It felt… strange. And comfortable.
This is a beautiful object that I want in my life. And that's good.
Late this week or early next month, I'm going to be writing a piece about the Young Animal line of comics, and why I've become so smitten with the whole collective. But sleep is beckoning, so one more thing, quickly.
05. This weekend was great and terrible. For all the highs, there were admittedly some lows that I deeply regret, but the past is the past and etc etc. I have a resolution for this week, and it's to look forward. The past can't be fixed, but the future can be built. So let's build.
Thanks for checking in. I'll talk with you all again, soon.
(Visited 5 times, 1 visits today)