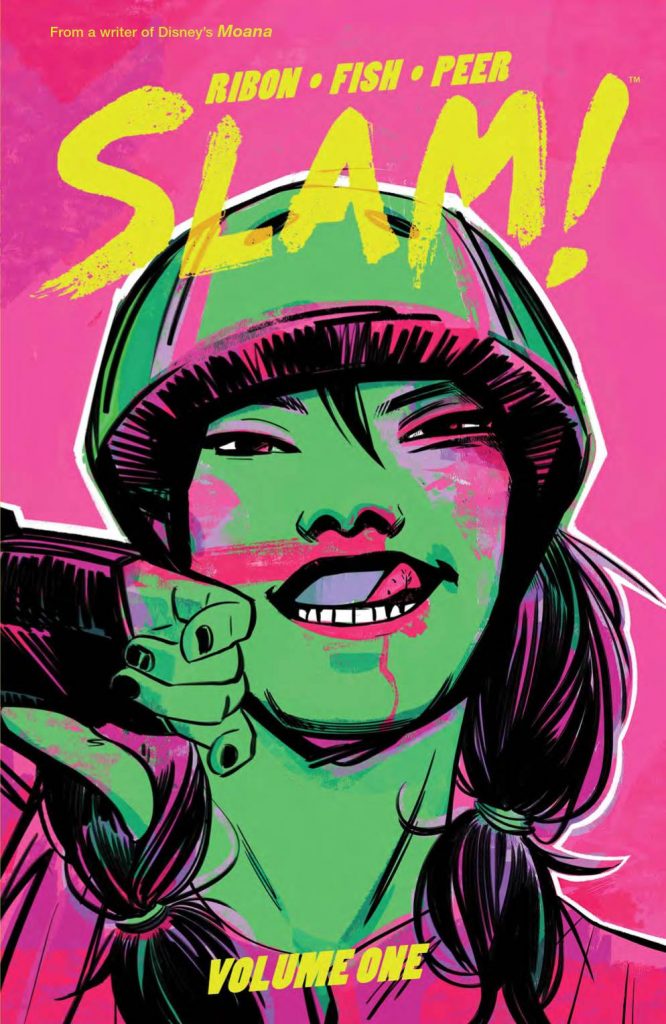 WHAT IT IS: A story about two women who are saved and wrecked by roller derby, and friendship, possibly in that order.
FROM THE PUBLISHER: Bestselling novelist, screenwriter, and retired Los Angeles Derby Doll Pamela Ribon (Going in Circles, Why Girls Are Weird, Moana) joins artist Veronica Fish (Archie, Silk) for a tale of friendship, heartbreak, and truly epic jams. In roller derby you take your hits, get back up, and learn how to be a better jammer, a better blocker, and a better friend-if the competition doesn't tear you apart!
WHY YOU SHOULD READ IT: It's about heart. It's about friendship. It's about a fight that you feel deep in your bones, that you love and you hate when you push your body so hard. It's about roller derby, and it breathes and fills your lungs with life. It's a book you want. A book you need. Read this.
Brandon Schatz // Twitter // Facebook // Submet Facebook
Submetropolitan is powered by Variant Edition Comics + Culture – Edmonton's best source for comics, used books + mindful pop culture.
Variant Edition // Website // Twitter // Facebook // Instagram
(Visited 7 times, 1 visits today)